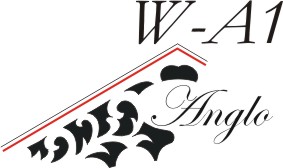 The W-A1 is based on the vintage Wheatstone linota anglo. Both instruments share the same reed pan layout and construction, and because of that have a comparable sound. The difference is in the reed size and scaling. The W-A1 has long scale reeds and a finer reed scaling (more reed frame sizes for the same compass) which results in a more powerful tone and better balance. The standard configuration has hardwood flat ends, but the instrument is also available with raised wooden or metal ends.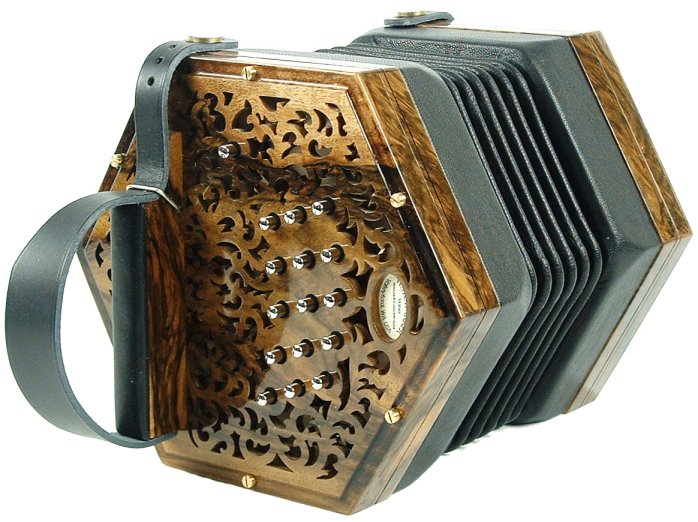 W-A1 with burl english walnut ends
Model W-A1

Standard configuration:
30 or 31 key Wheatstone or Jeffries layout.

Radial reedpan

6 fold bellows

Flat hardwood ends (raised optional).

Tuning: see options.

Long scale reeds: steel tongue in individual

brass frames

Domed metal keys/delrin® cores.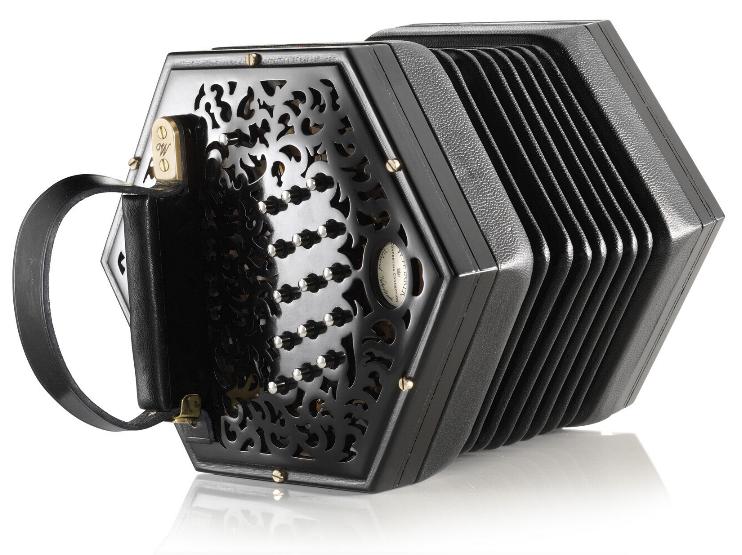 W-A1 with ebonized raised end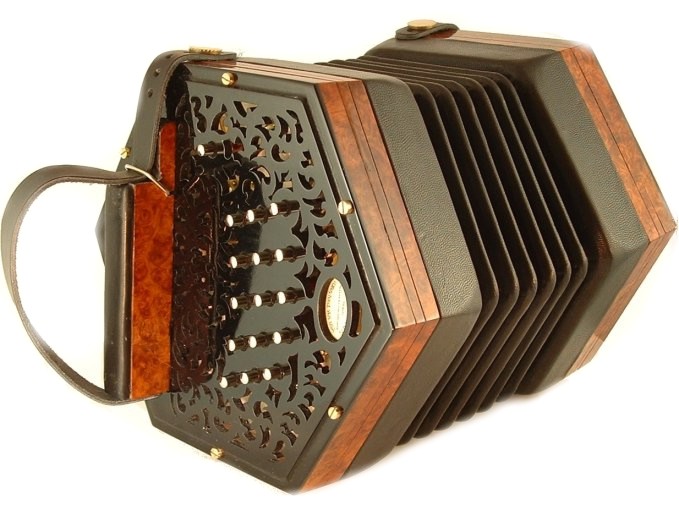 W-A1 with ebonized ends and amboyna frames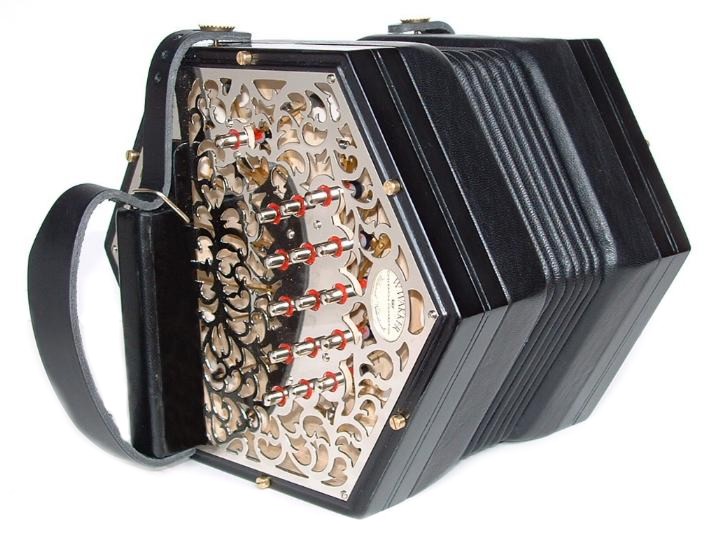 W-A1 with metal ends
---
English: W-E1 | W-E2 | W-E3 | W-E4 | Parnassus | W-B51 Anglo: W-A1 | W-A2 | W-A3 | W-A4 | W-A5 | W-A6 | Oversight |
Duet: W-H1 | W-H2 | W-W1 | W-W2 | W-C2 |
Materials: Bellows | Finish | Wood choice | Trim | Technical: Making of an Anglo | Reeds | Custom: Customizing | Custom Made | Projects |
Miscellaneous: Ordering | Testimonials | Contact | Biography |

Wakker Concertinas is a subsidiary of the Concertina Connection Inc. Copyright © 2009-2012 All rights reserved