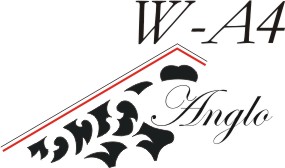 The W-A4 (Eire) model is developed with Irish music in mind. It has wooden ends with metal inserts for the primary reflection areas. The sound can be characterized as metal like, but not harsh. It has a 'flute' like quality to it.The reed pans are parallel, as in the W-A2 and A-3, but have adjusted chambers and customized scaled reeds. The equilibrium is flat, meaning that there is very little difference in volume between the lowest and highest notes.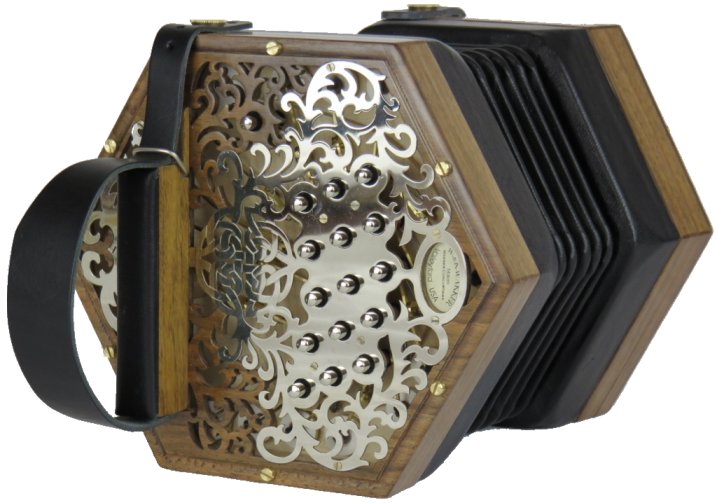 W-A4 with walnut ends and nickel inserts
Model W-A4

Standard configuration:
31 key Wheatstone or Jeffries layout.

Parallel reed pan

6 fold bellows

Flat wooden ends with metal inserts

Tuning: see options

Custom scaled reeds: steel tongue in individual brass frames

Domed metal keys/delrin® cores.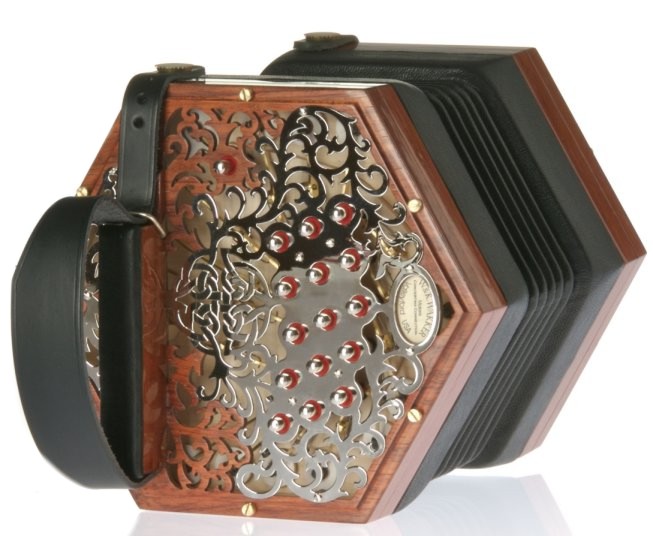 W-A4 with padouk ends and nickel inserts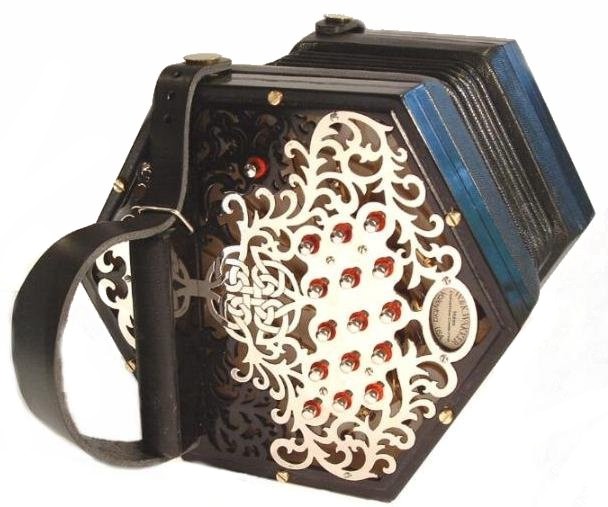 W-A4 with ebonized ends and silver inserts
---
English: W-E1 | W-E2 | W-E3 | W-E4 | Parnassus | W-B51 Anglo: W-A1 | W-A2 | W-A3 | W-A4 | W-A5 | W-A6 | Oversight |
Duet: W-H1 | W-H2 | W-W1 | W-W2 | W-C2 |
Materials: Bellows | Finish | Wood choice | Trim | Technical: Making of an Anglo | Reeds | Custom: Customizing | Custom Made | Projects |
Miscellaneous: Ordering | Testimonials | Contact | Biography |

Wakker Concertinas is a subsidiary of the Concertina Connection Inc. Copyright © 2009-2017 All rights reserved