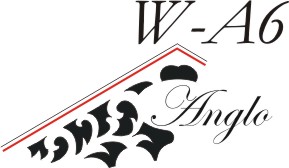 The W-A6 model is based on the A3 and is available in G/D or F/C. It is octagonal (8 sided) and has the Wakker 'block' reedpan, which is also used in the A5 and H1/H2 models. This reedpan design allows for optimal chamber dimensions, which results in a full, rich sound. The lowest reed of the long scaling used in this instrument is 46mm/ 1.81 inch long. None of the reeds have weights added to the tip of the reed.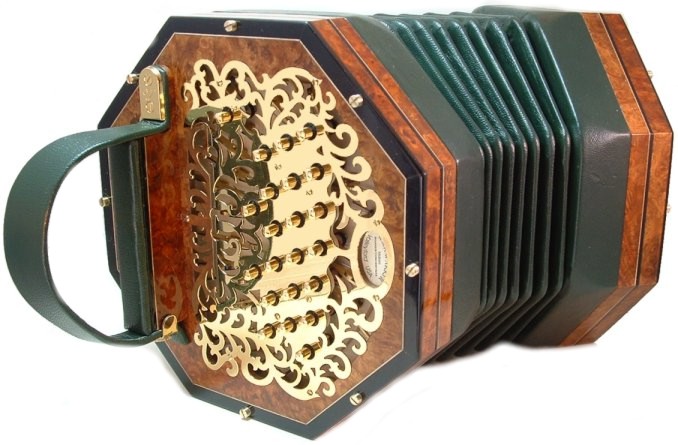 W-A6 with amboyna ends with ebony trim/maple stringing and 18 carat gold inserts
Model W-A6

Standard configuration:
Octagonal (8 sided)

39 key Jeffries or 40 key Wheatstone layout.

Wakker block reedpan

7 fold bellows

Hardwood ends

Tuning: G/D or F/C

Long scale reeds: steel tongue in individual brass frames

Domed metal keys/delrin® cores.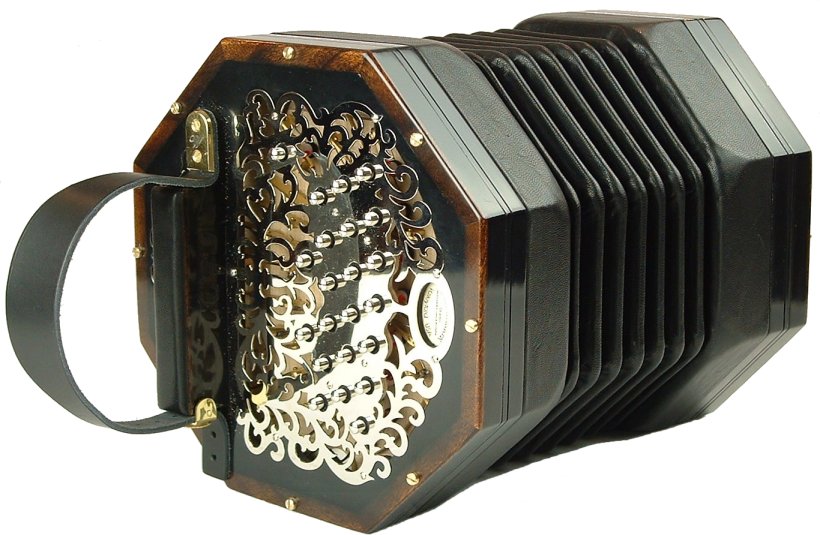 W-A6 with ebonized ends, walnut borders and nickel inserts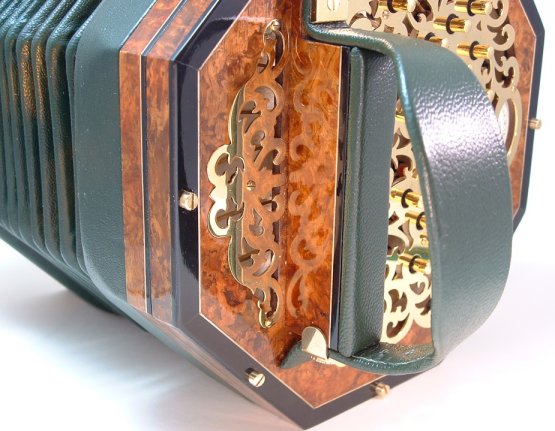 ---
English: W-E1 | W-E2 | W-E3 | W-E4 | Parnassus | W-B51 Anglo: W-A1 | W-A2 | W-A3 | W-A4 | W-A5 | W-A6 | Oversight |
Duet: W-H1 | W-H2 | W-W1 | W-W2 | W-C2 |
Materials: Bellows | Finish | Wood choice | Trim | Technical: Making of an Anglo | Reeds | Custom: Customizing | Custom Made | Projects |
Miscellaneous: Ordering | Testimonials | Contact | Biography |

Wakker Concertinas is a subsidiary of the Concertina Connection Inc. Copyright © 2009-2012 All rights reserved