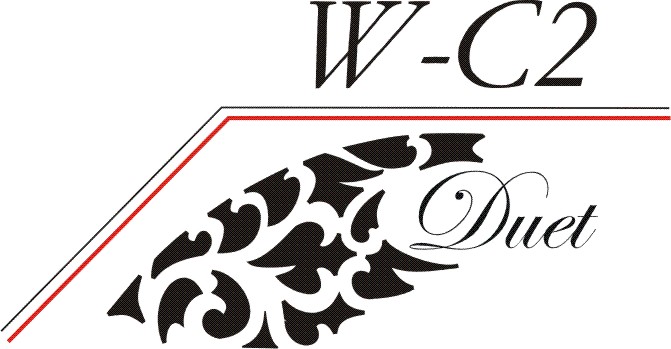 The W-C2 features the 'Chromatiphone' keyboard, as invented in the 1920s by Hugo Stark. This system is closely related to the accordion 'C-system'. The Chromatiphone Duet models feature customized reed scaling.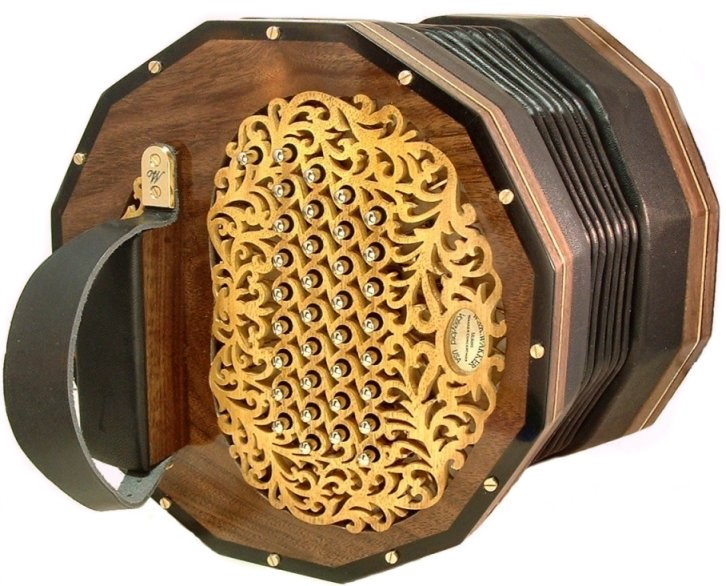 C2 with walnut ends, raised satinwood inserts and ebony/satinwood trim
Model W-C2

Standard configuration:
12 sided, 8 1/4"

62 keys

7 fold bellows

Raised hardwood ends

Steel tongues in individual brass frames

domed metal keys/delrin® cores.
Left hand Right hand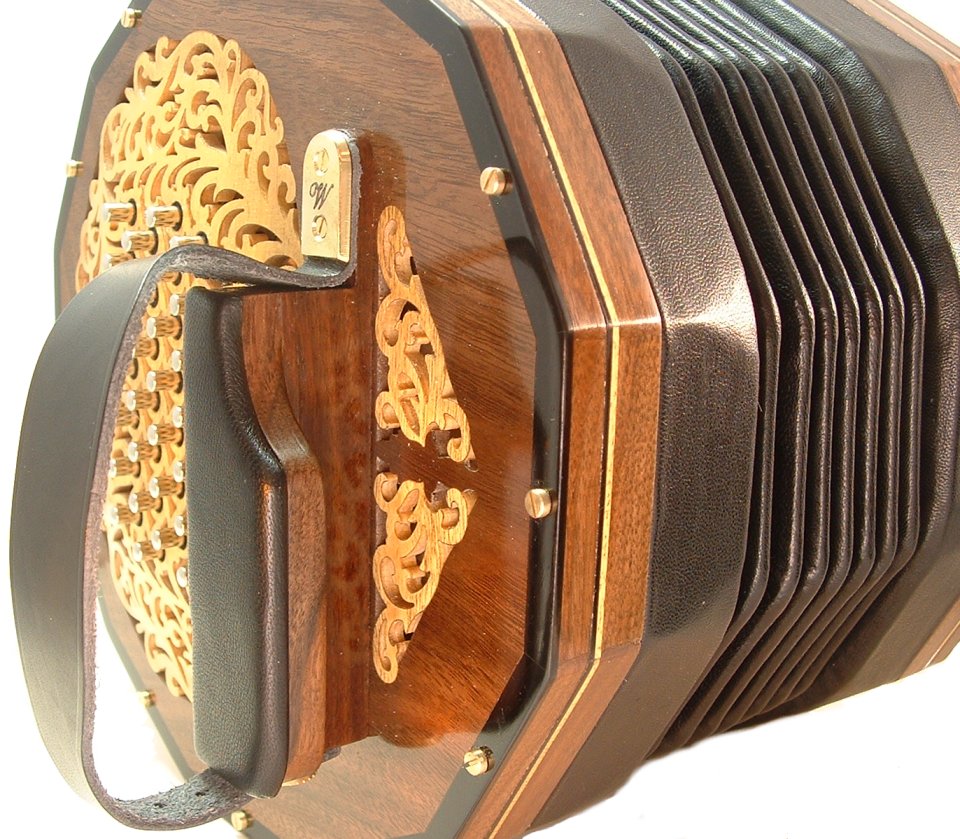 ---
English: W-E1 | W-E2 | W-E3 | W-E4 | Parnassus | W-B51 Anglo: W-A1 | W-A2 | W-A3 | W-A4 | W-A5 | W-A6 | Oversight |
Duet: W-H1 | W-H2 | W-W1 | W-W2 | W-C2 |
Materials: Bellows | Finish | Wood choice | Trim | Technical: Making of an Anglo | Reeds | Custom: Customizing | Custom Made | Projects |
Miscellaneous: Ordering | Testimonials | Contact | Biography |

Wakker Concertinas is a subsidiary of the Concertina Connection Inc. Copyright © 2009-2012 All rights reserved