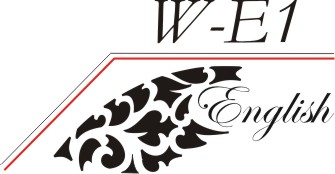 Based on the Wheatstone Ćola, the W-E1 models are octagonal (8 sided) concertinas. Standard they come with either ebonized hardwood or French walnut raised ends. They have tapered reed pans, as used in the Wheatstone Ćola and Lachenal Edeophone. The sound is traditional; strong and full, but not harsh.
Model W-E1 Treble
Standard configuration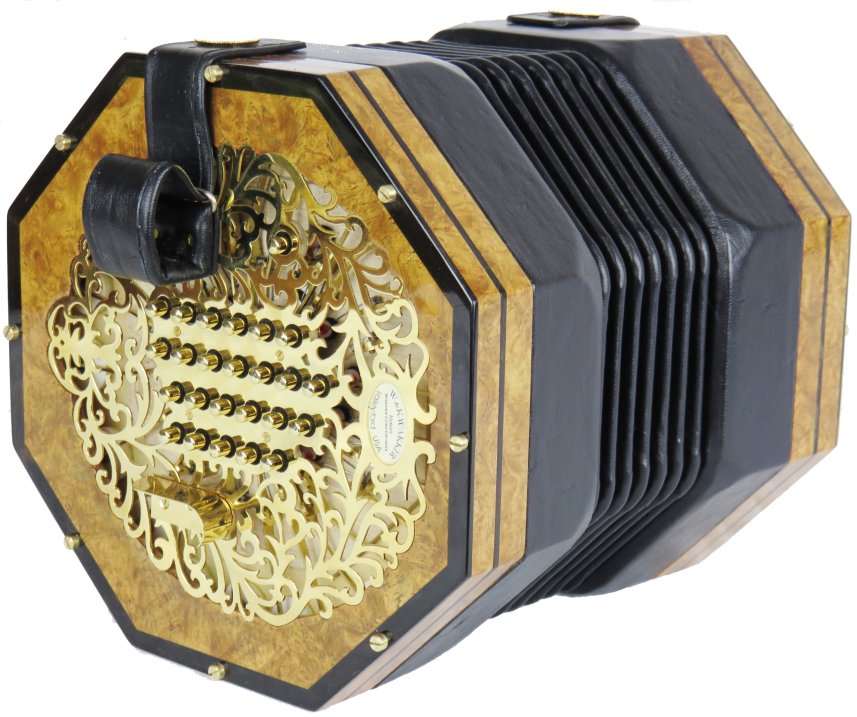 W-E1 48 key baritone with amboyna ends, ebony trim, and gold inserts.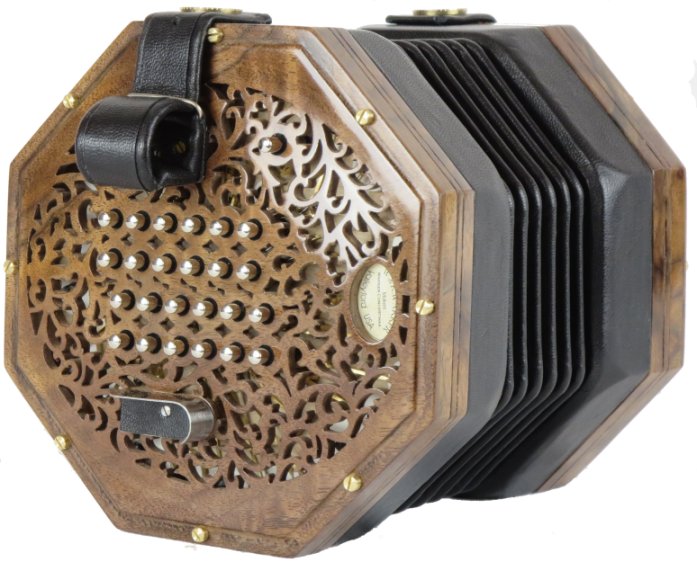 W-E1 48 key treble with raised engl. walnut ends.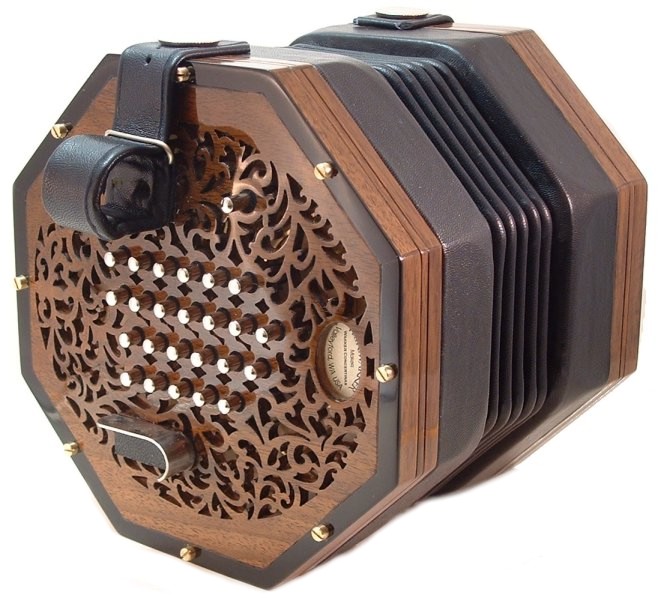 W-E1 48 key treble walnut/ebony ends.
Model W-E1 Tenor
Standard configuration:
W-E1 56 key tenor-treble birds eye maple/walnut ends
Model W-E1 Tenor-Treble
Standard configuration: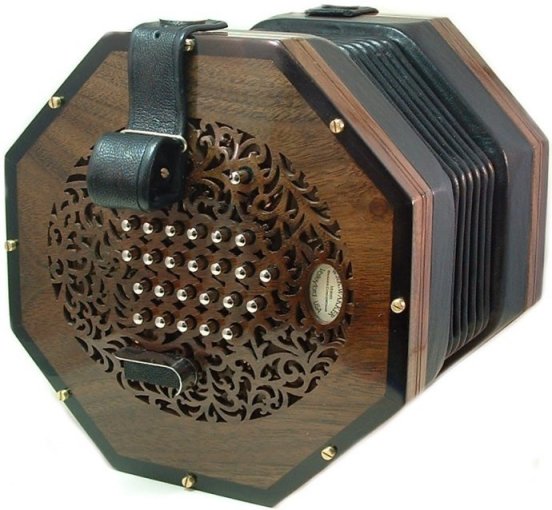 W-E1 48 key baritone with walnut/ebony ends
Model W-E1 Baritone
Standard configuration:
---
English: W-E1 | W-E2 | W-E3 | W-E4 | Parnassus | W-B51 Anglo: W-A1 | W-A2 | W-A3 | W-A4 | W-A5 | W-A6 | Oversight |
Duet: W-H1 | W-H2 | W-W1 | W-W2 | W-C2 |
Materials: Bellows | Finish | Wood choice | Trim | Technical: Making of an Anglo | Reeds | Custom: Customizing | Custom Made | Projects |
Miscellaneous: Ordering | Testimonials | Contact | Biography |

Wakker Concertinas is a subsidiary of the Concertina Connection Inc. Copyright Š 2009-2017 All rights reserved