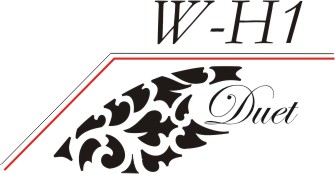 The W-H1 is built according to Brian Hayden's specifications, which include the standardized keyboard angle, flat top keys, key spacing and distance between the hand rest and keyboard. The Hayden Duet models features customized reed scaling. The instrument is also available with the Wicki keyboard. This instrument (W-W1) has identical specifications, but with a straight keyboard.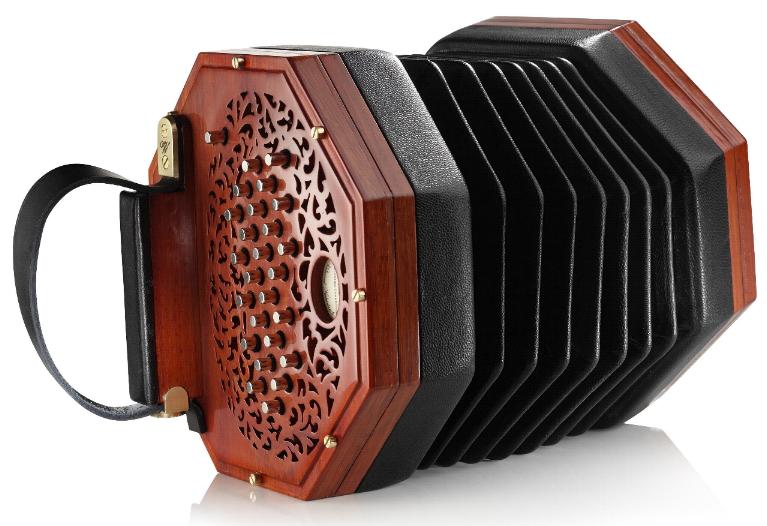 Model W-H1

Standard configuration:
Octagonal (8 sided) 6 1/3"

46 keys

7 fold bellows

Raised hardwood ends

Steel tongues in individual brass frames

Flat metal keys/delrin® cores.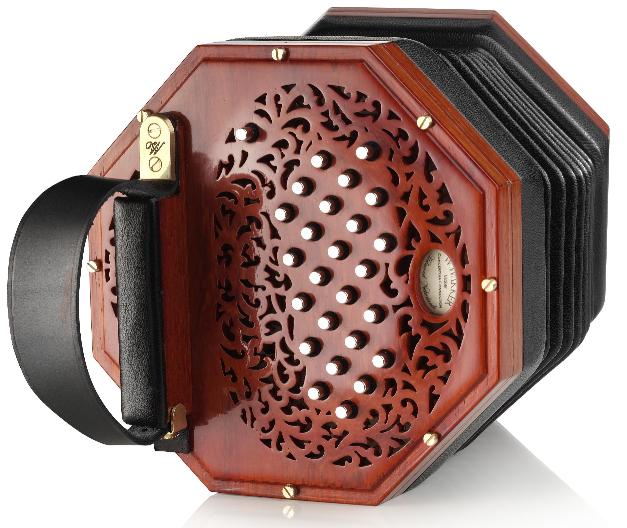 ---
English: W-E1 | W-E2 | W-E3 | W-E4 | Parnassus | W-B51 Anglo: W-A1 | W-A2 | W-A3 | W-A4 | W-A5 | W-A6 | Oversight |
Duet: W-H1 | W-H2 | W-W1 | W-W2 | W-C2 |
Materials: Bellows | Finish | Wood choice | Trim | Technical: Making of an Anglo | Reeds | Custom: Customizing | Custom Made | Projects |
Miscellaneous: Ordering | Testimonials | Contact | Biography |

Wakker Concertinas is a subsidiary of the Concertina Connection Inc. Copyright © 2009-2012 All rights reserved