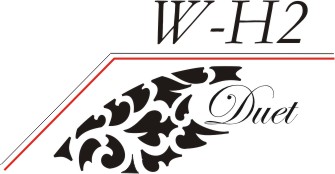 The W-H2 is built according to Brian Hayden's specifications, which include the standardized keyboard angle, flat top keys, key spacing and distance between the hand rest and keyboard. The Hayden Duet models features customized reed scaling. The W-H2 is the largest Hayden Duet concertina currently available.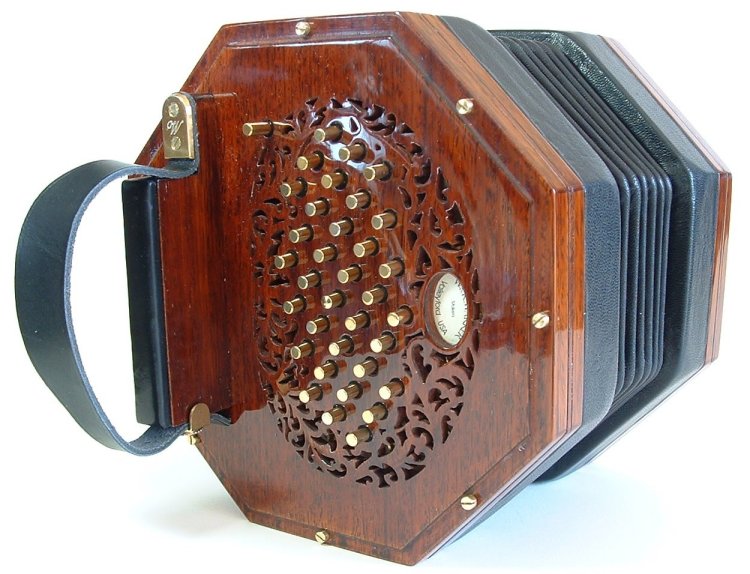 H2 with padouk ends and 24 carat gold buttons and fittings
Model W-H2

Standard configuration:
Octagonal (8 sided) 7 3/4"

65 keys

7 fold bellows

Raised hardwood ends

Steel tongues in individual brass frames

flat metal keys/delrin® cores.

Right hand:

Left hand: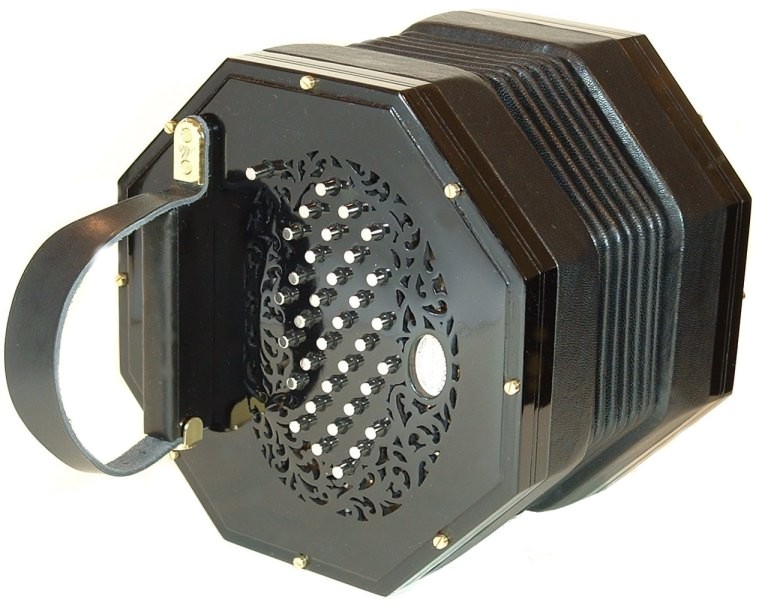 H2 with ebonized ends
---
English: W-E1 | W-E2 | W-E3 | W-E4 | Parnassus | W-B51 Anglo: W-A1 | W-A2 | W-A3 | W-A4 | W-A5 | W-A6 | Oversight |
Duet: W-H1 | W-H2 | W-W1 | W-W2 | W-C2 |
Materials: Bellows | Finish | Wood choice | Trim | Technical: Making of an Anglo | Reeds | Custom: Customizing | Custom Made | Projects |
Miscellaneous: Ordering | Testimonials | Contact | Biography |

Wakker Concertinas is a subsidiary of the Concertina Connection Inc. Copyright © 2009-2012 All rights reserved