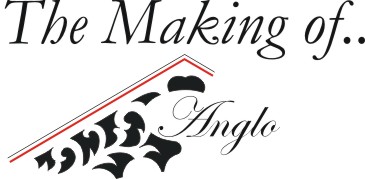 This is a photo reportage of the making of a Wakker anglo.
Instrument specifications:
Model: W-A2-drone (30+1 keys). Layout: Jeffries C/G

French walnut raised ends

Long scale reeds (steel tongues in individual brass frames)

Domed metal keys/delrin® cores

6 fold bellows

Weight: 1.02 Kg / 2 lb. 4 oz.
Optional features:
open fretwork, wide angle reed frames.

button height: 2mm (irish).

________________________________Raw Materials
1: The woods are cut and sanded to the required size/thickness;
French Walnut, spruce, Ayous, quarter cut European maple
and hard maple.
2: The brass and steel needed for the action, reed frames and reeds.
_________________________________Parts
3: French Walnut for the ends
4: Raised ends
5: Raised ends, side view
6: Parts
_________________________________Assembly
7: Action boards, bellows frames and frame parts
8: Ends, fully assembled
9: Brass insert in the bellows frame
_________________________________
---
English: W-E1 | W-E2 | W-E3 | W-E4 | Parnassus | W-B51 Anglo: W-A1 | W-A2 | W-A3 | W-A4 | W-A5 | W-A6 | Oversight |
Duet: W-H1 | W-H2 | W-W1 | W-W2 | W-C2 |
Materials: Bellows | Finish | Wood choice | Trim | Technical: Making of an Anglo | Reeds | Custom: Customizing | Custom Made | Projects |
Miscellaneous: Ordering | Testimonials | Contact | Biography |

Wakker Concertinas is a subsidiary of the Concertina Connection Inc. Copyright © 2009-2012 All rights reserved